Connochaetes taurinus
Hello Journal,
It sure has been busy around here...and to be honest...I should much rather be in bed than up at this hours of the night (or morning...). But I have really been missing out on my painting time, so I decided to finish this painting up, since I really was wanting to have it done sooner.
Here is the reference to Juza Photography again:
http://www.juzaphoto.com/eng/galleries/fauna-bird_wildlife_tanzania.htm#008084
And here is the finished piece. I took a few liberties and just had fun. I found my mind wandering to sun all the time...maybe because all i do is sit in the dark staring at the light of my monitor....something to think about. :)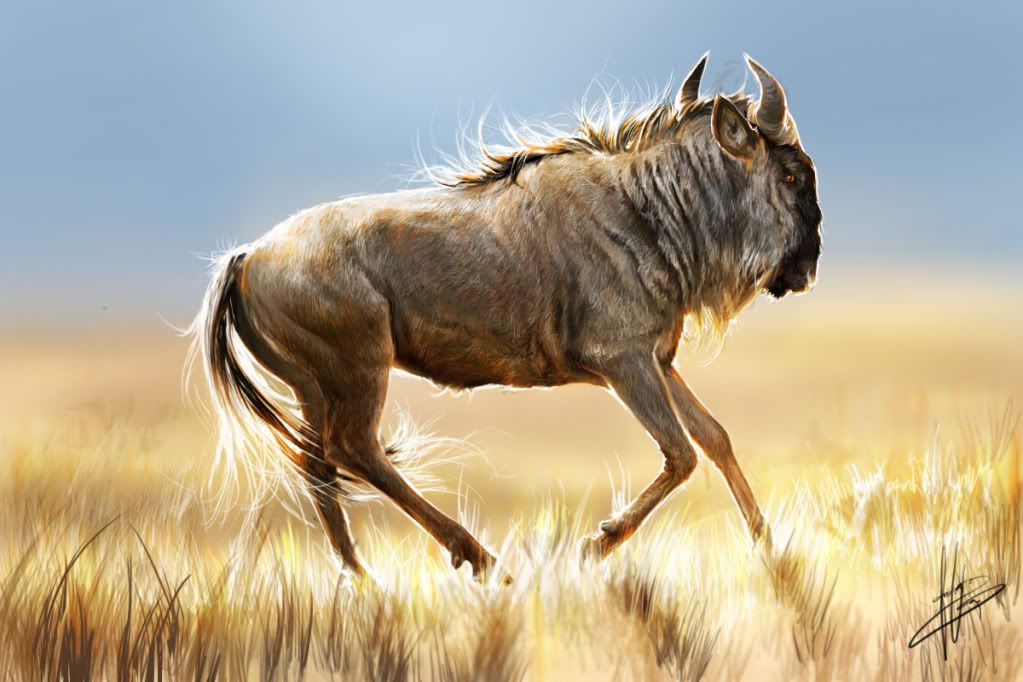 Now, i will go to bed for a few hours. :) This was very satisfying though. I am glad I finished it.
To see the earlier version...click
HERE