Thanksgiving Time and Sketches - some more concepts... Part 6
In my humble (but most accurate :P ) opinion, holidays are ridiculous - they are frivolous, silly, and people make a way bigger deal out of them then they should, while simultaneously ignoring the only merits of that particular holiday (namely the history and meaning behind them).
I think if people thought critically about history more often (not just on holidays, if they even do that), we wouldn't make so many of the same mistakes.
That's what I would like to believe anyways. :)
Also, do we need a holiday to remember the things we are thankful for!!???....that seems...very shallow....
Nonetheless, I will take advantage of cultural holidays as a time to see family and take a breather.
Since I am a history and food aficionado, I can appreciate the historical significance of the first Thanksgiving and also enjoy some of the most delicious food I have ever tasted!
This year I got to spend the day with a Korean friend of mine and enjoy some Korean cuisine....and it was DELICIOUS!
Home-made kkakdugi! Yum!
Moving on...having a longer weekend allowed me to scan some sketches!
I have had significantly less time to draw, which really pains me. I had not realized how re-invigorating sketching is to me.
In light of this realization, I have made a much more conscious effort to snag every free second to do some drawing.
Speaking of drawing anywhere...this is how my notes look when I'm listening to a lecture....
I promise I am listening!
Inspired by Proverbs 1:20-33. I love the vivid imagery in the Bible.
In this case, it is the personification of Wisdom into a Woman.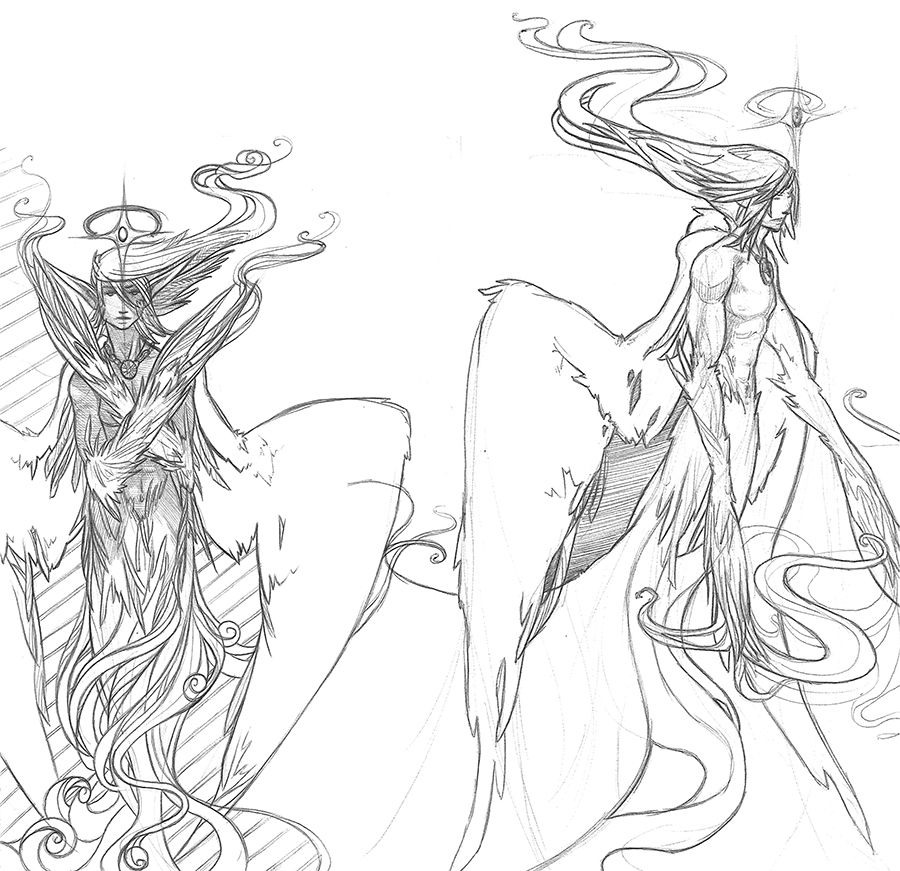 Angel-like creatures?
Another thing I've realized...I REALLY like drawing on blue lined paper with a blue pen.
WHY DO I DO THAT!???