Between Storms and Madness
Hi again Journal.
I do not have any art to share this time - I apologize.
It is a rare night in Texas - the sky was dark and overcast all day. When the sun went down, the clouds finally let loose - the rain is so loud, its no use putting headphones on. There are distant flickers of lightning, and the ground murmurs with thunder. Everything smells clean. I am sitting at my drawing board - there are pencils, pens, and papers with unfinished sketches lying all around me. I haven't actually drawn anything in weeks. Its funny, that even with the incessant clamor of rain, it creates a kind of quiet. The monotony of droning rain is soothing, even when so loud, and it forms a consistent heart beat that steadies everything. When the storm lets up and it gets quieter, the silence almost feels louder.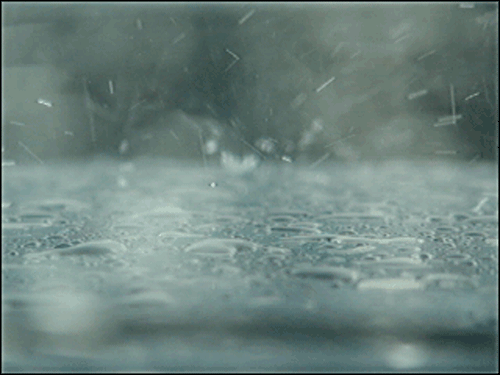 Why am I posting if I don't have art to share? Honestly, I'm not entirely sure. But I do know that a couple months from now, remembering this time in my life will be important. I would like to jot some things down while they are fresh, and I can only hope that they will make sense. I guess its kind-of similar to how I would post WIP stuff for my 3D projects - except this time the project is...all of ME. My current WIP state is particularly messy right now.
And that is honestly all the humor I can muster right now. I'll try to keep this short and precise.
These last few years, a couple of things have been building - both good and bad. My art skills and expertise have grown, and my abilities as a game dev have shaped themselves out quite nicely after much hard work. All in all, I am good at what I do and getting better. I have liked the teams I get to work with, I have liked the projects, and I have liked Orange County. Life has been good.
But alongside this, other things have been growing. Questions, pain, and doubts. I assume, in the future, I will recognize them as character building, but right now, its just the PIT OF DESPAIR...ok not quite that bad, but close.
Because of some health problems, I needed to take a break from the industry this last summer. This was a good thing not just for my physical health, but also for my mental sanity. I didn't realize I had been keeping a lot of madness at bay by being busy. Being a game dev can keep you busy, and I am particularly good at being productive. I like getting things done and moving forward, and I'm not very good at looking back or being still. The only time I am remotely still is during my quiet time with God, and that is only by His grace that I can do so. So when I came home to Texas for a health break, all the questions and doubts came to a head, and there was nothing to push them away with. Now, if you'll excuse me, I'm going to be a bit dreary right and lay some of these questions bare:
What am I doing?
What should I be doing?
Why am I not motivated to create my own art?
What is "my own art"?
Why don't I have a style?
Am I just a glorified imitator?
Will I ever be as good as the artists I am surrounded by?
Am I actually good at what I do, or am I just faking it? (most of the time it certainly feels like the latter)
What do I want to see 5 years from now?
Can I keep up this pace 5 years from now?
Am I a failure?
What kind of daughter/friend/sister am I?
Why am I having such stupid thoughts?
Why can't I get it together?
Am I making a difference?
What is worth it?
This is very unlike me, as there is so much that is noble, great, awesome, courageous, awe-inspiring, creative, and fascinating in life. I do wish I was stronger, in more ways than one, but I am not. I am weak - and boy, does it hurt to see. So every once in a while, when the storms of life quiet down and they don't drown out the madness, these questions settle in.
Its a pretty distinct fork-in-the-road, and the thing about forks is this - you have to stop and think about which road to take. There is no steady rhythm to walk to. Rather, its just stillness and questions.
I am greatly comforted that these questions are very familiar to the human race, and I am not the only one to be stuck-in-a-rut. Even King Solomon shares my pain - and I bet he felt it a lot more than I do. We were created for perfection, so its no surprise that living in a world that "falls short" is painful and not satisfying. For now, I'll just cling to God's promises and the wisdom of Solomon, even if he himself didn't follow much of it. All of Ecclesiastes hits the spot, but I'll just give the last few lines of Chapter 12:
12. There is no end to the making of many books,
and much study is exhausting to the body.
13. Having heard everything, I have reached this conclusion:
Fear God and keep His commandments,
because this is the whole duty of man.
14. For God will evaluate every deed,
including every secret thing, whether good or evil.
I believe there is a reason King Solomon ended this book with a reminder that God will have the final say. The call to follow God, is a call to live logically in this reality. If God is not the ultimate authority to which the entire earth is held accountable, there would be no reason to subject ourselves to any set of standards (though even from a solely humanitarian perspective they have merits). But if our world is ruled and judged by God Almighty, there is nothing that will be pointless in the whole span of time and space. He created us for perfection and for eternity, and I will not grow faint when temporal reality (the madness) sets in. What reality is this? It is the maddening reality that the world is what we have made it - fallen short of the glory of God. But one day, God will wash the sin and impurity away - inside and out.
We will not always be living on the edge, between storms and madness.
Anna, no muse today, just sad quills....